Our line-up for Spring 2018 breeding pairs – all kids are here!
Check out pics below – and let us know if you'd like a "personal photo/video" posting on a particular kid, or kid comparisons…
I do not dehorn as a standard practice and all 2018 kids are too old now for this procedure, so all kids will come "with horns". A 25% deposit will hold your kid until weaning, at 10-12 weeks of age.
Prices for kids are are: wethers – $150 – $250;  does – $350 – $500;  bucks – $450 – $600.
Prices for kids includes microchip ID, preregistration with the Pygora Breeders Association, ownership transfer fee and CDT vaccinations.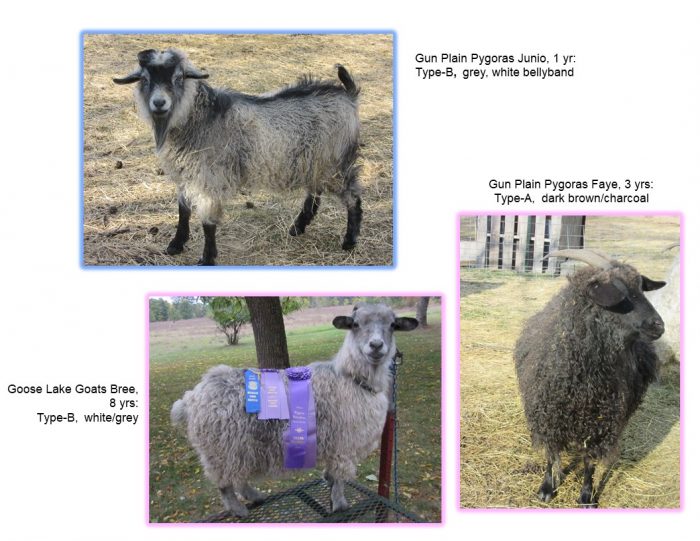 ++++++++++++++++++++++++++++++++++++++++++++++++++++++++++++++++++++++++