Pygora fiber can be spun alone or blended, felts wet or dry, and takes dye readily.
---
Below are photos of knitted, crocheted and felted projects made with our Fiat Lux Fibers' home grown Pygora fiber. Raw fleeces were professionally dehaired and spun by one of several custom mills (Morning Sun Fiber Barn – no longer in business; Urban Dreams Farm – MI; Alpaca Pines – IL). To see more projects, or details regarding patterns, needles, and yardage, check out my Ravelry notebook.
---
KNITTING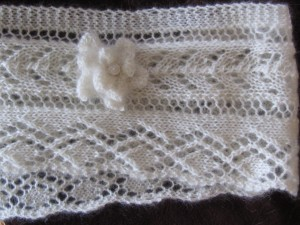 "Juliet" scarf 6 1/2 in. x 37 in.; used 187 yd of fingering wt 3-ply pygora yarn (just 1.5 oz, or 43g). free pattern, ideal for Pygora yarn.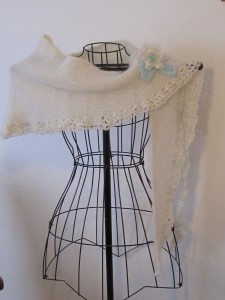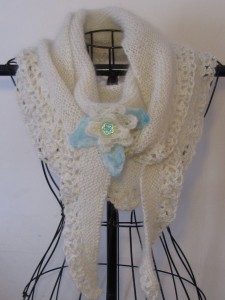 This versatile handknitted scarf-shawl was made using just under 500 yds (4 oz, or 115g) of our 3-ply, fingering weight yarn, .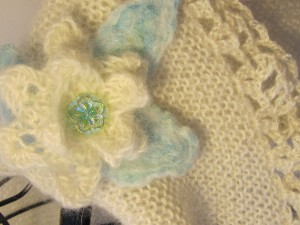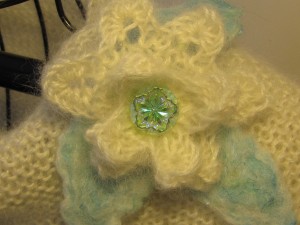 FELTING
Felting was done with the "waste" fiber that the mill separates out during the dehairing process.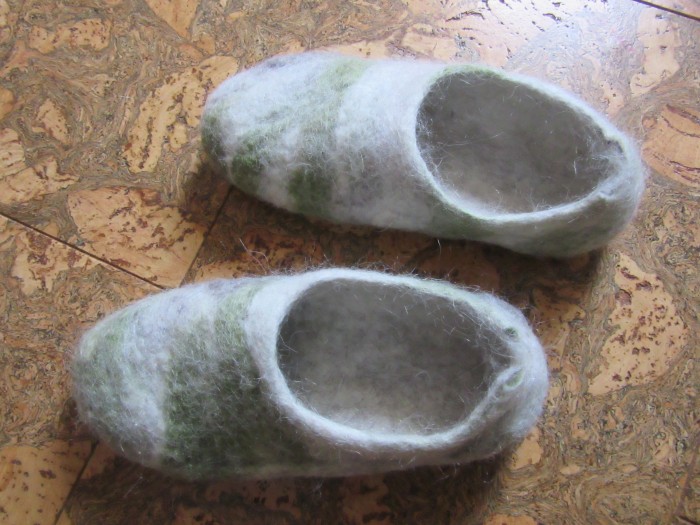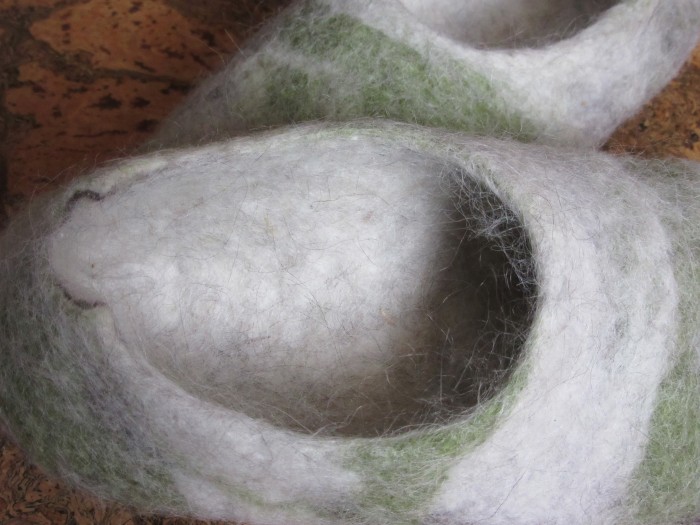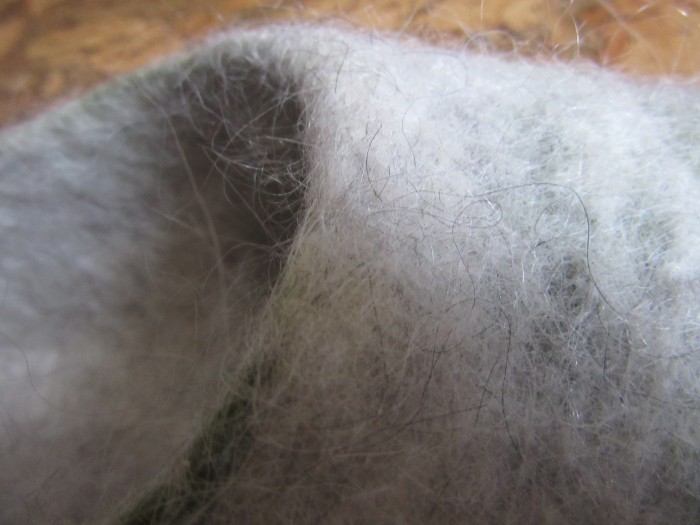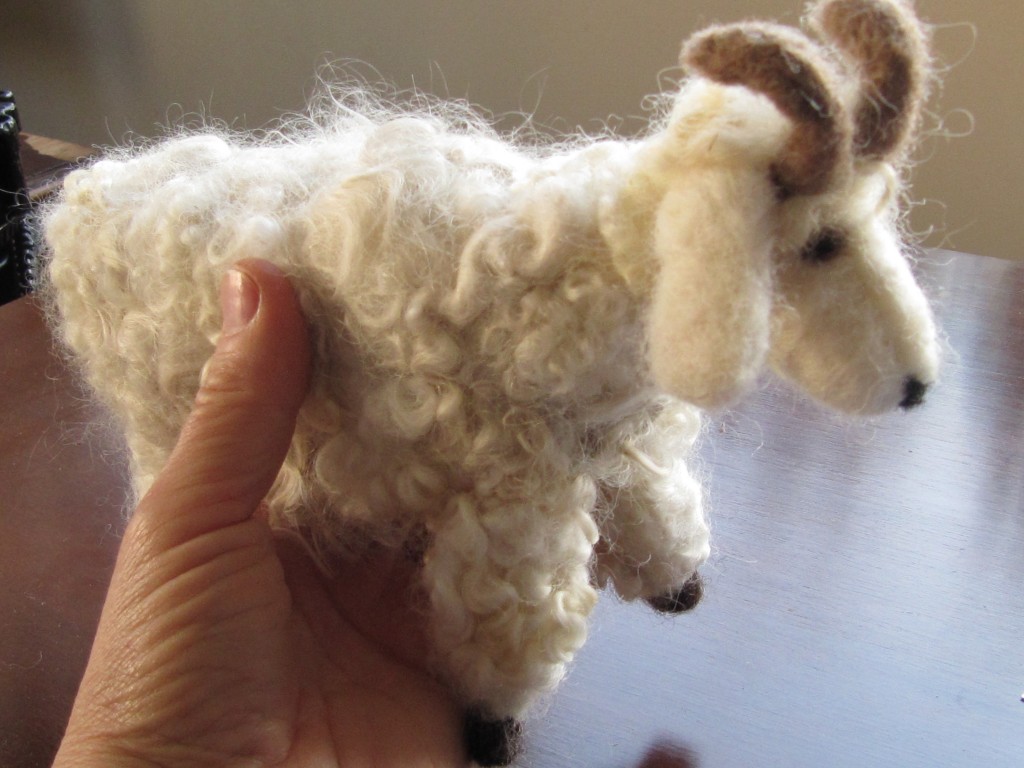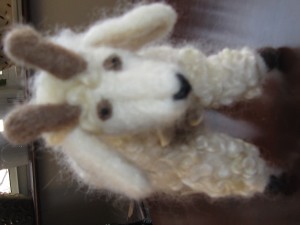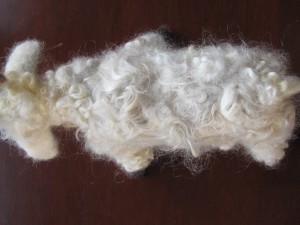 CROCHET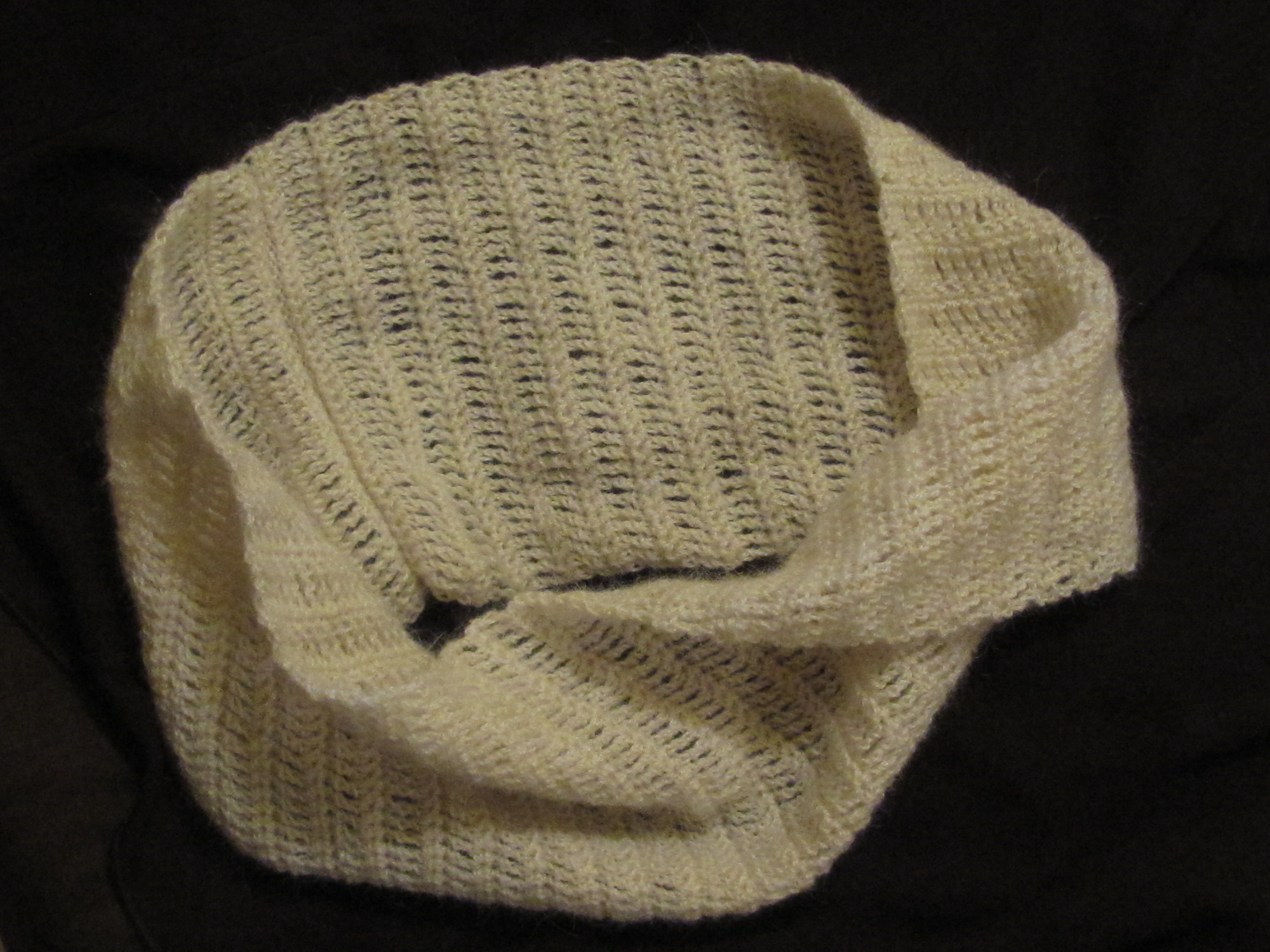 ---
Check out these two patterns on Ravelry – designed especially for Pygora yarn!
Crescent Leaves by Patty Boldenow, and A Simple Wrap by Grace McEwen.
---
For a wonderful description of Pygora fiber, check out these articles by Carol Huebscher Rhoades, in the "Spin-Off Fall 2008" magazine. [Fiber Basics: Pygora; Plush Pygora Scarf]